Hi Guys,
I wanted to add a blog entry here even though I don't really know much about this blog system just to let you know I'm here and we are active.  My personal blog has a new entry.  Check it out if you're into Ducatis.
We have an intern this summer who is an Electrical Engineering student at Bob Jones University.  His name is Ben and he is a great kid.  He is smart, handsome (so I hear!  Guys don't really pick up on these things)  and eager to learn.  He is also doing a great job learning how to build GDS Amps.  Stay tuned for more details and maybe an introduction from Ben right here in this blog.
There are some _really_ big developments in store for GDS Amplification which will hopefully be announced later this summer.  I can't say anything more but trust me, this is going to be fun.
We are awaiting a shipment of the Vintage 18W output transformers from Heyboer.  (the one on the right below)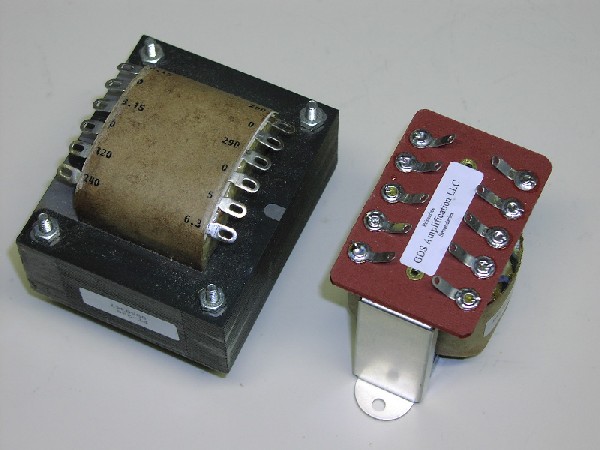 They have been very popular lately so they sold out recently.  You can still purchase through the parts page, but beware there will be a short delay for the Vintage OT only.  The rest of the transformers that we sell for all of the 18W amps are currently in stock.  Go here for the parts page
Well, how's that for a first blog post?  Email me if you have any questions or make comments on this blog in the space below.
-GDS