NEW FOR 2009! Just in time for the fall building season…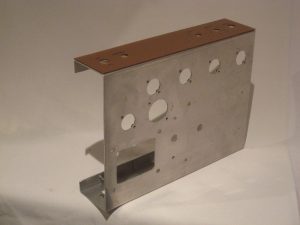 GDS introduces the new 18W Single Channel chassis known simply as the S/C chassis. This chassis is aluminum like all of our 18W chassis and it has provisions for a typical single channel 18W amplifier with a volume and a tone. There are also extra holes in the chassis in case the builder wishes to add a TMB (treble/middle/bass) tonestack in place of the tone control. Chassis features include prepunched holes for:
Two EL84 power tubes
Two 12AX7 preamp tubes
One EZ81 rectifier tube
One can-type capacitor w/ clamp
One Cliff input jack
up to four potentiometers
Classic 18W indicator lamp
Power switch
GDS 18W transformer set (standard or Vintage)
IEC socket on back panel
Standard fuse holder
Impedance switch
Two Cliff output jacks
All tube socket holes are punched for 7/8″ tube sockets which accomodates all of the most desireable tube sockets on the market currently. Furthermore, all major holes include threaded inserts so that assembly is greatly simplified. No messing with those tiny 4-40 nuts to attach tube sockets!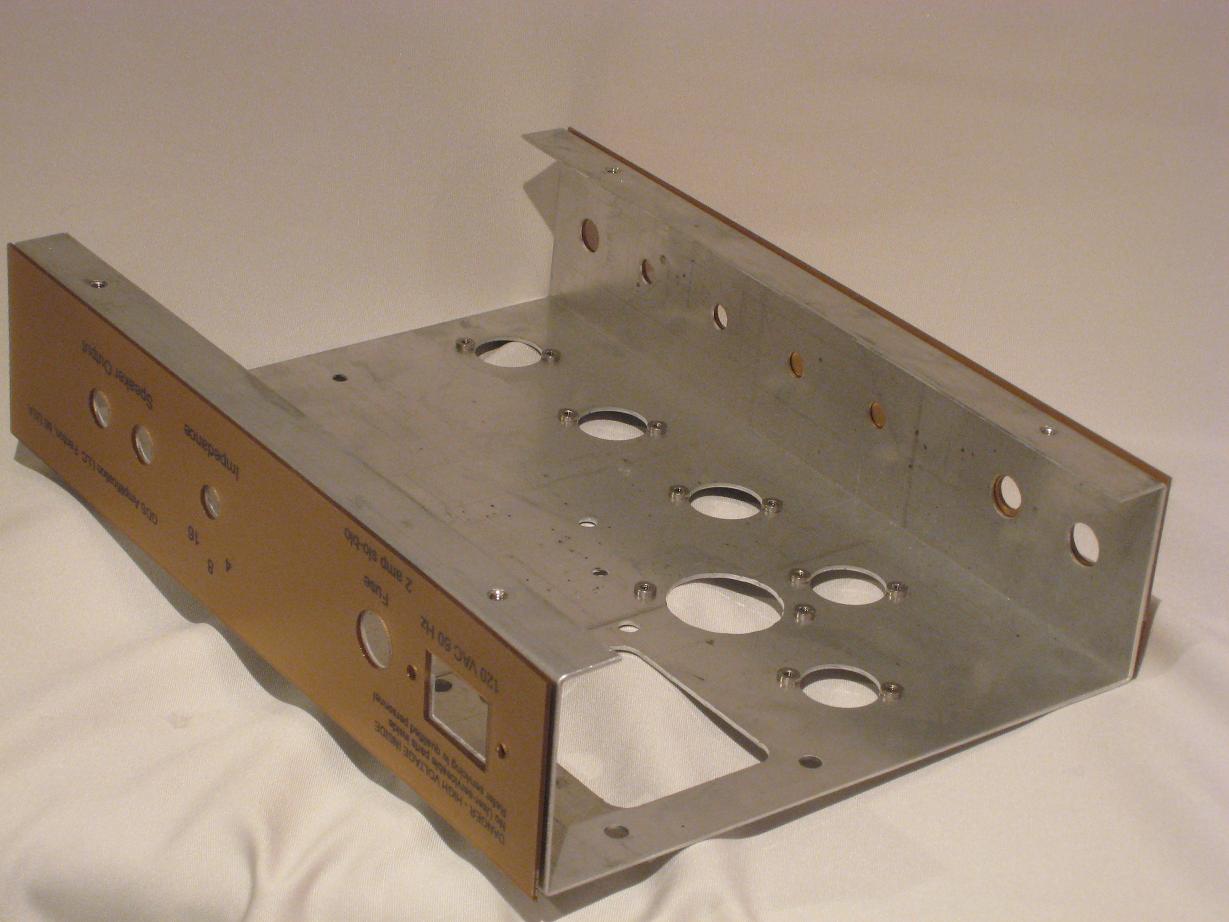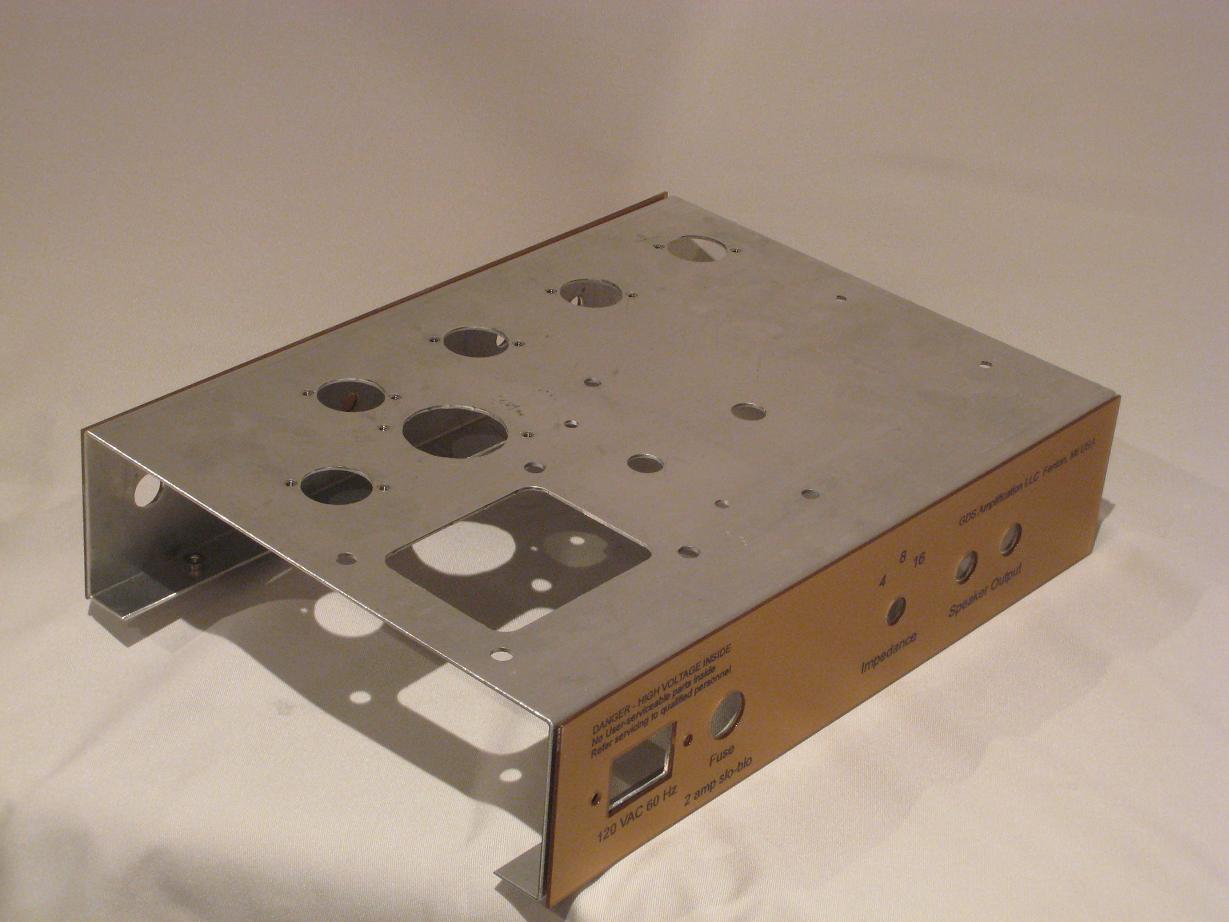 This chassis is available now on the GDSAmps parts page. Pricing is $70 (inc S&H within USA) for the chassis and plexi panels (item #6) and paired with a GDS 18W transformer set, the cost is only $225 (inc S&H within USA) This is item #5
Foreign orders are welcome. There will be a small amount of additional shipping. Remember, all of our 18W power transformers have a 240VAC primary tap.
For some photos of a beautiful build by our own Dan using this new chassis, check out the thread at 18watt.com
Let me know if you have any questions.
PS, I just talked to the owner of Rhyme Musical Enclosures and we will be stocking head cabinets for this chassis as well very soon Stay tuned! -GDS